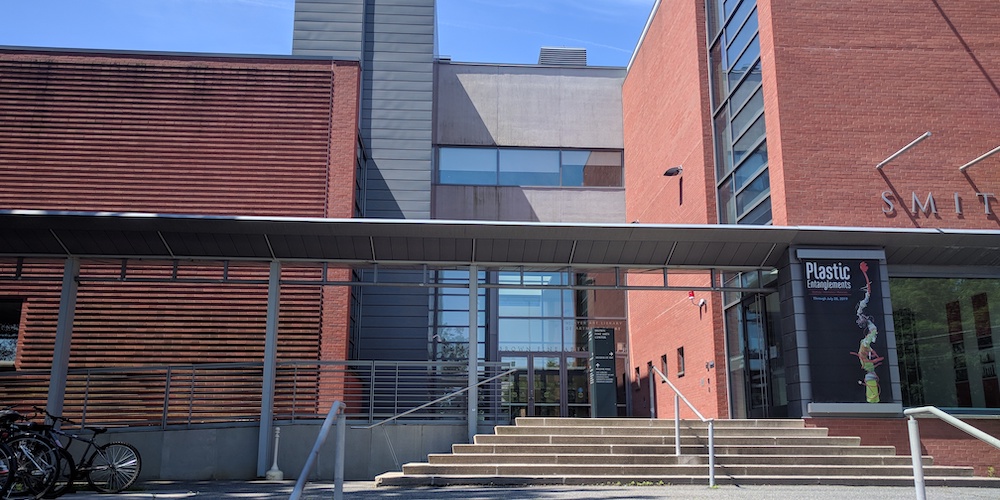 LTI integration and the Women's World Cup are among the topics discussed during the sprint (half) day at Smith.
The biannual Hack/Doc is being held at Smith College in Northampton, Massachusetts. The event kicked off on Monday, June 24, 2019 with the sprint day, and runs through Thursday, June 27. The following tasks are queued up for Hack/Doc:
Evaluating Moodle 3.7
Trying out alternatives to Mozilla Backpack with OpenBadges 2.0
Refactoring CLAMPMail to work better in Boost
Group discussion about Swarthmore's PDF accessibility block
Workflows for a potential Workday integration
Using competencies for an information literacy curriculum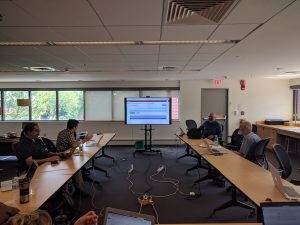 Daniel Landau from Reed College kicked us off with a workshop in LTI integrations. LTI is a protocol for interoperation between remote resources and a learning management system. It eliminates the need to build custom integrations for a specific LMS such as Moodle or Canvas.  Resources from the remote system can be embedded in the LMS, which handles the authentication. Typically an iframe handles the actual rendering of the data. The experience for the student is seamless.
We also had a spirited discussion about what qualifies as a penalty in soccer, with high points corresponding to the yellow card on Megan Rapinoe and her go-ahead goal against Spain at 76′. The US vs. France quarterfinal will be on Friday. Previous attendees recalled watching the US Men's team in the 2014 World Cup while attending the Hack/Doc Fest at Macalester College.
---
Hack/Doc Fest Summer 2019 at Smith College: Event page | Sprint | Day 1 | Day 2 | Day 3