CLAMP Moodle Exchange (CME)
The CLAMP Moodle Exchange (CME) is a Moodle installation where CLAMP members make heavy use of discussion forums about all things Moodle and CLAMP related.
The benefits of participating in CME discussions:
Content is archived and searchable
Users control email notifications from forum posts
Posts reach a large percentage of the CLAMP community
If you're looking for help solving a problem quickly you may get a faster response by posting in Slack.
Slack
CLAMP uses Slack for real-time collaboration and communication. Slack provides a space for conversations organized by channels, private groups, and direct messages, and an easy way to share files.
Planning on attending a Hack/Doc Fest? Join the #hackdoc channel to keep up with what's going on.
Have a question or suggestion? Post your thoughts in the #general channel to begin a discussion with other CLAMP members.
Once you've joined the team, log in via a web browser or download the app.
Twitter

Are you on Twitter? The official CLAMP Twitter account is @clamphq.
Keep an eye on #mdlhackfest during Hack/Doc events and #moodle for general Moodle discussions on Twitter.
Redmine

Redmine is used for project management, event planning, and documenting processes and tools.
GitHub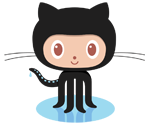 CLAMP uses GitHub to manage code and track issues. Need to report a bug with any CLAMP code or modules? Create an issue within the repository for that module or project on GitHub.
Contributing Code
Want to contribute code to be included in the CLAMP Liberal Arts Edition (LAE)?