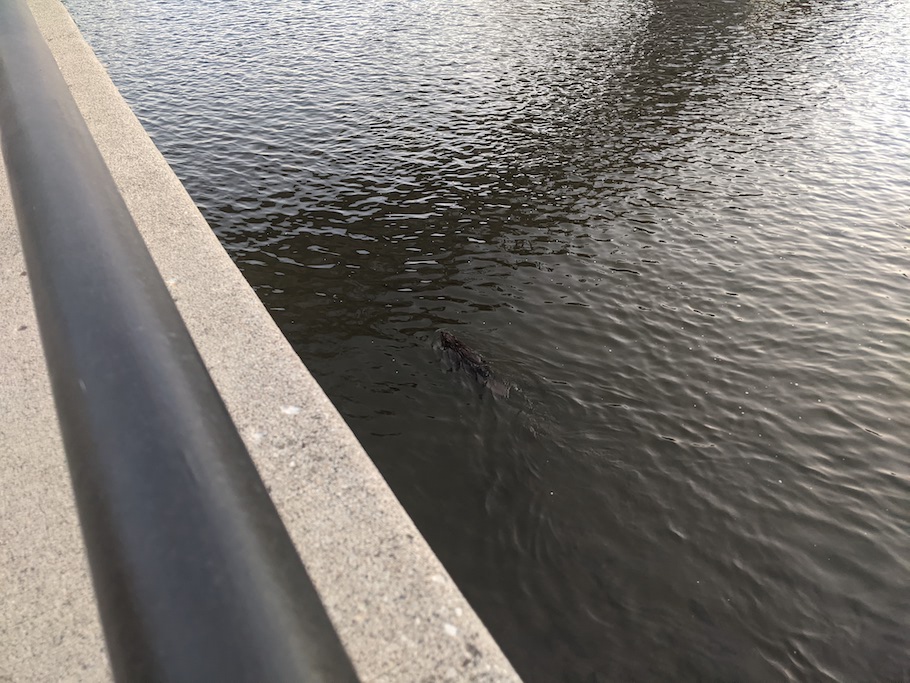 Following dinner Tuesday night several attendees strolled along the river and were excited to view and photograph a water creature, which they confidently (and baselessly) identified as an otter. Wednesday morning, a frank discussion with the locals and presentation of the photographs led to the more accurate if less interesting identification of a beaver.
Compared to Tuesday, Hack/Doc was more scheduled, with the three Moodle Showcase presentations over the lunch hour and a tour of the new science building on Carleton's College (which had various fauna and flora, but no otters, false or otherwise).
Moodle Showcase
As part of this year's Hack/Doc Fest, we incorporated the Moodle Showcase: three Zoom webinars covering different aspects of Moodle. All three are available on the CLAMP YouTube channel:
Using CodeCheck to Help Learn Programming (David Musicant, Carleton College)
Theming and Filters in Moodle 4.0 (Michael Spall, Idaho State University)
Taming the Gradebook (Carly Born, Carleton College)
Moodle 4.0 LAE release
CLAMP tested a beta of Moodle 4.0.1 with the various Liberal Arts Editions fixes merged in and confirmed that everything worked as expected. We did find one pre-existing bug in Anonymous Forums: the non-anonymous poster is shown in the course logs, which is restricted to teachers and administrators. CLAMP will address this in the next stable release. Please see the CLAMP code release archive for this and other code releases.
General Moodle 4.0 notes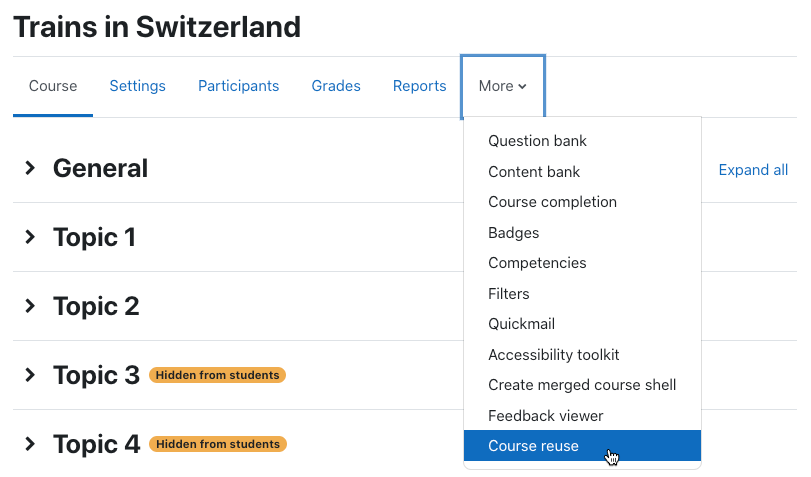 While playing around with Moodle 4.0 we noticed a few assorted issues/changes that didn't justify a full section:
When editing is on for a course and you go into the gradebook, editing is STILL on!
Course import, backup, and restore are now grouped together under More > Course reuse in the top-level navigation.
The activity completion sidebar is only available in the Boost theme (not in Classic or LearnR).
---
Summer 2022 Hack/Doc Fest: Event page | Day 1 | Day 2 | Day 3
---